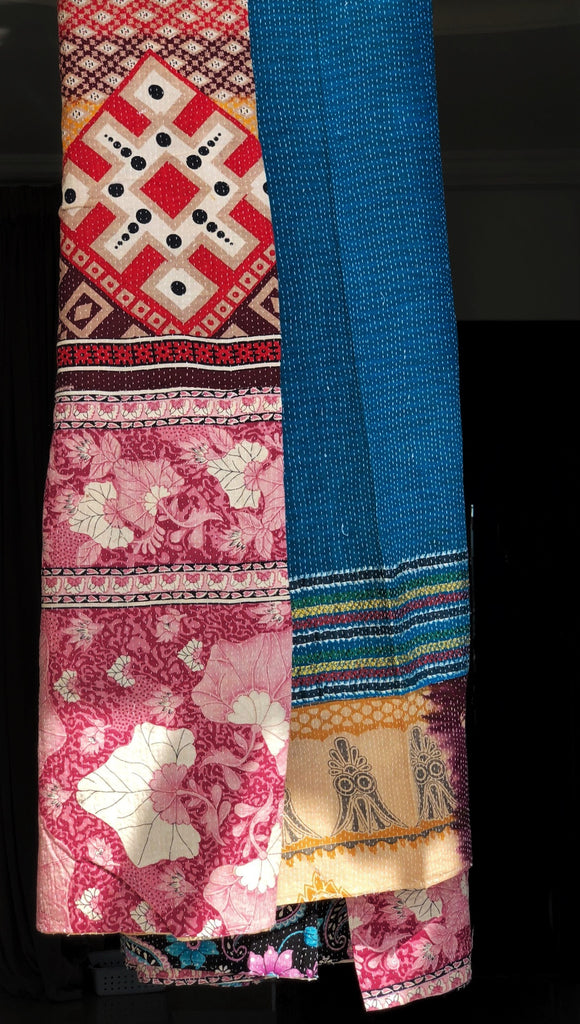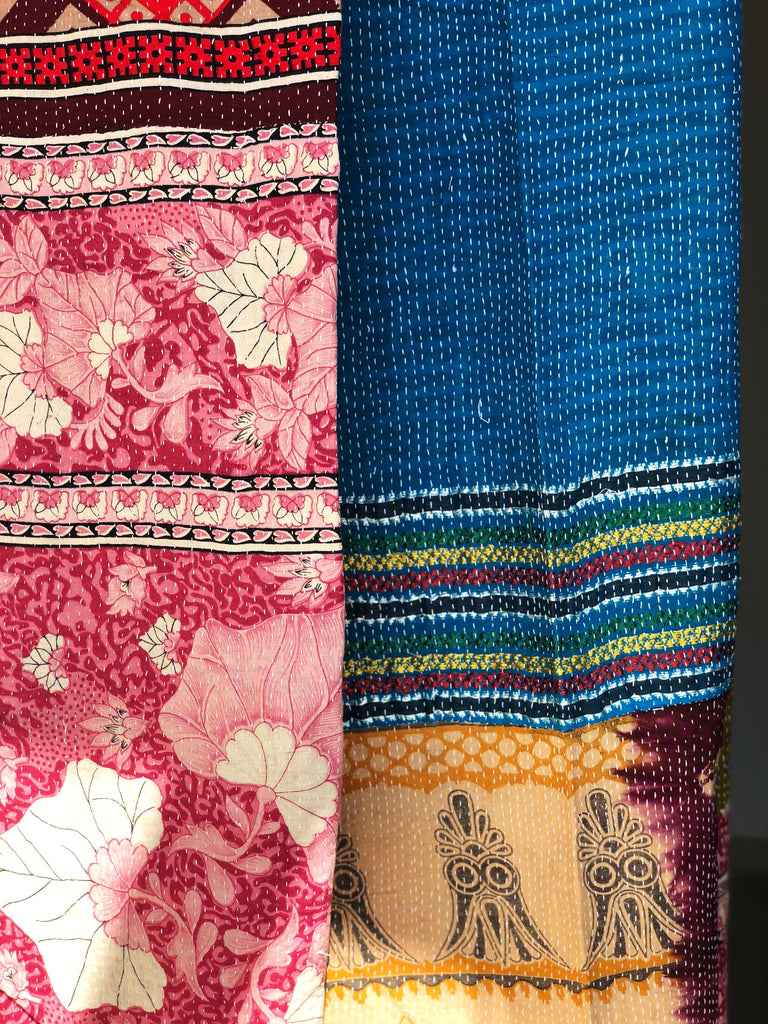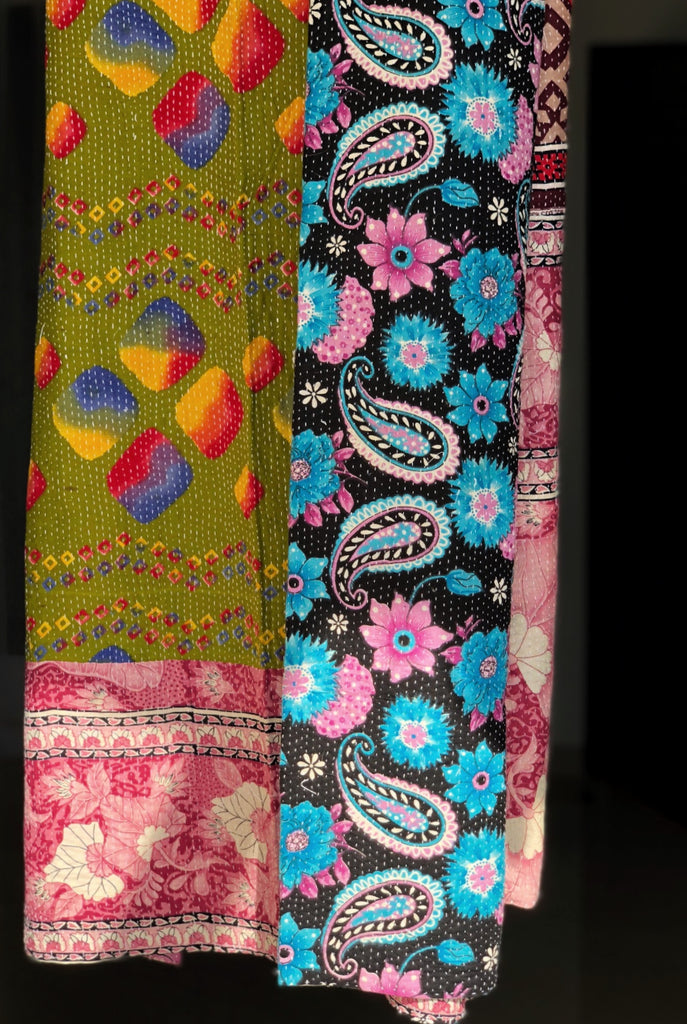 Dhs. 650.00
Dhs. 0.00
Kantha Quilt - 04
Hand Sewn Kantha throws are crafted by female artisans in villages throughout India. Every purchase empowers women working in Bangladesh and help keep them off the streets. 
The one-of-a-kind throws are quilted from reclaimed cotton saris using different types of threads and a traditional embroidery technique called Kantha. 
Each Vintage Kantha Throw is reversible. You will never find the same fabric twice. Each piece is truly one-of-a-kind. Any imperfections to the vintage saris are what make the Vintage Kantha Throws appealing adding to its true handmade nature.
Size Approximately: 216 cm x 155 cm
Machine wash in cold water & tumble dry low