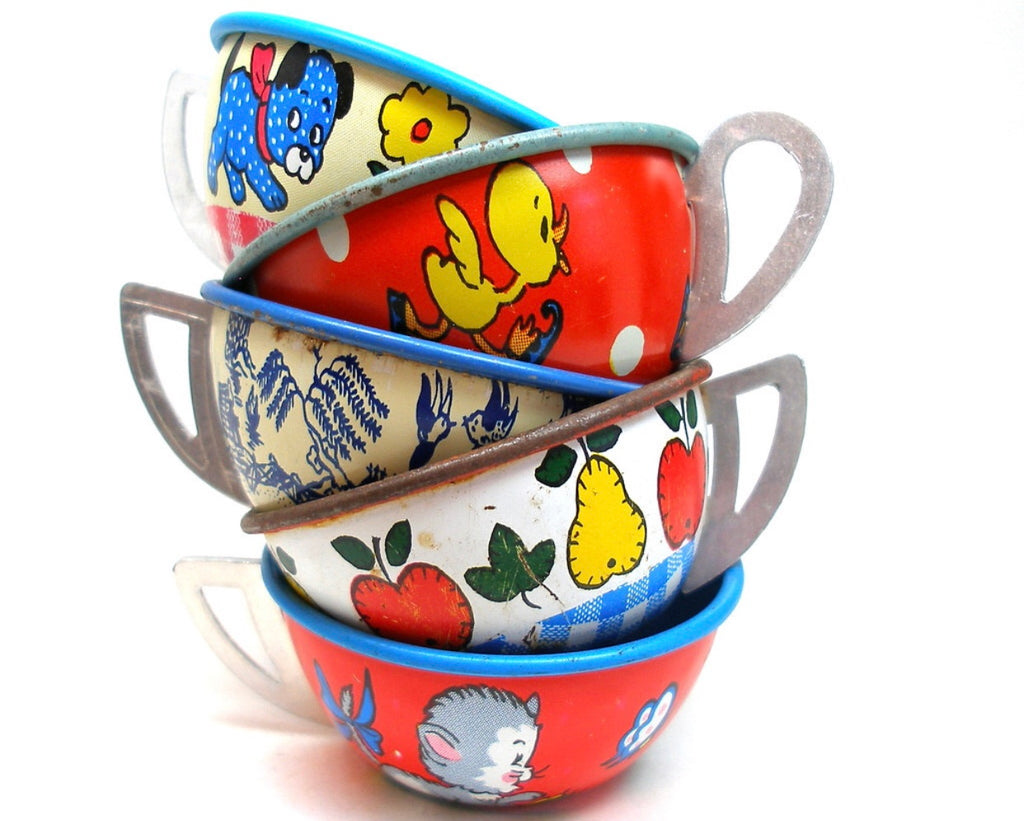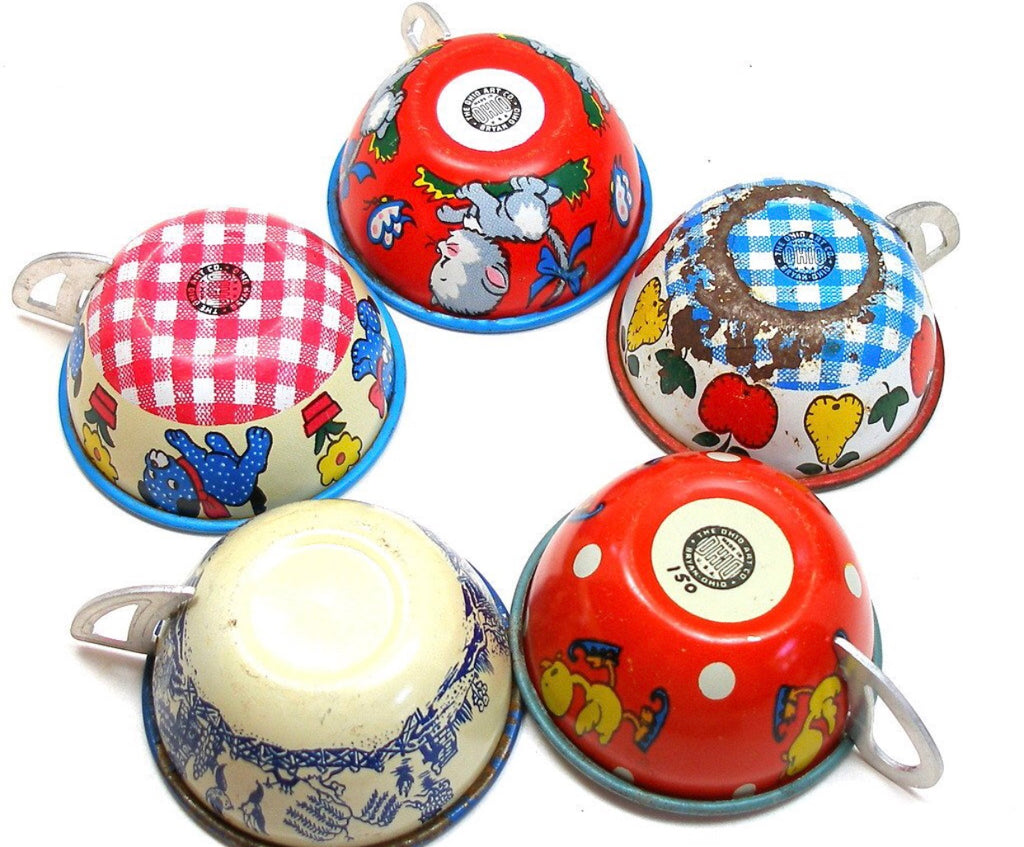 Dhs. 145.00
Dhs. 0.00
50s Tin Toy Tea cups collection
Set of 5 different tin toy tea cups by the Ohio Art company, 1930's-1960's.
Designs include a cat, polka dotted dog, ice skating duck, apples & pears & the Asian inspired Blue Willow motif.
All measure about 2 1/4" across & 1" tall.
Have been played with & much enjoyed.
All have color loss & spots of rust, which only adds to the character and charm of vintage toys.