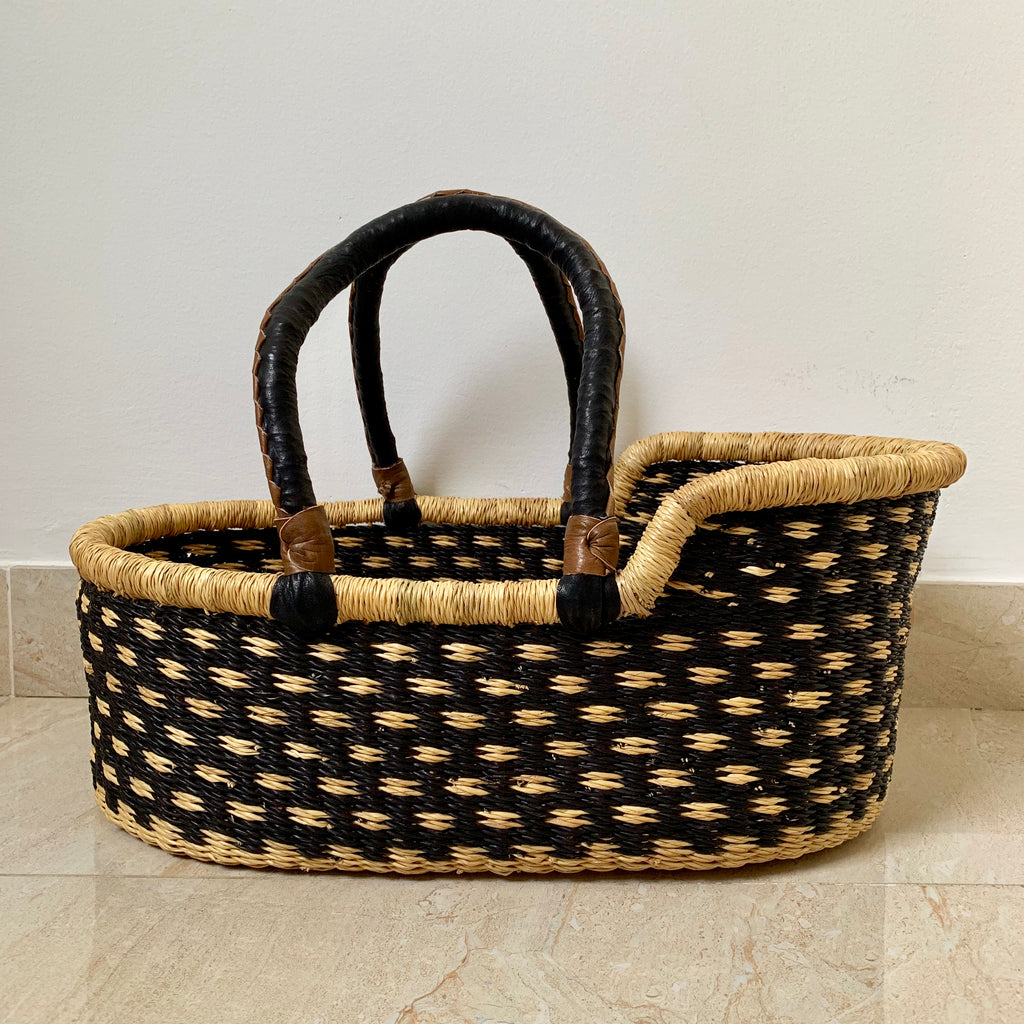 Dhs. 250.00
Dhs. 0.00
ROCKY - Tiny Moses Basket
Our handwoven Tiny Moses Baskets are perfect for your little ones favorite doll or stuffed toy. Each basket is handmade in Ghana by highly skilled artisans made from elephant grass and natural dyes, our baskets are completely sustainable and eco-friendly.
Approximate dimensions: 
45 cm x 25 cm x 20 cm
Each basket is slightly different due to their hand-woven nature.